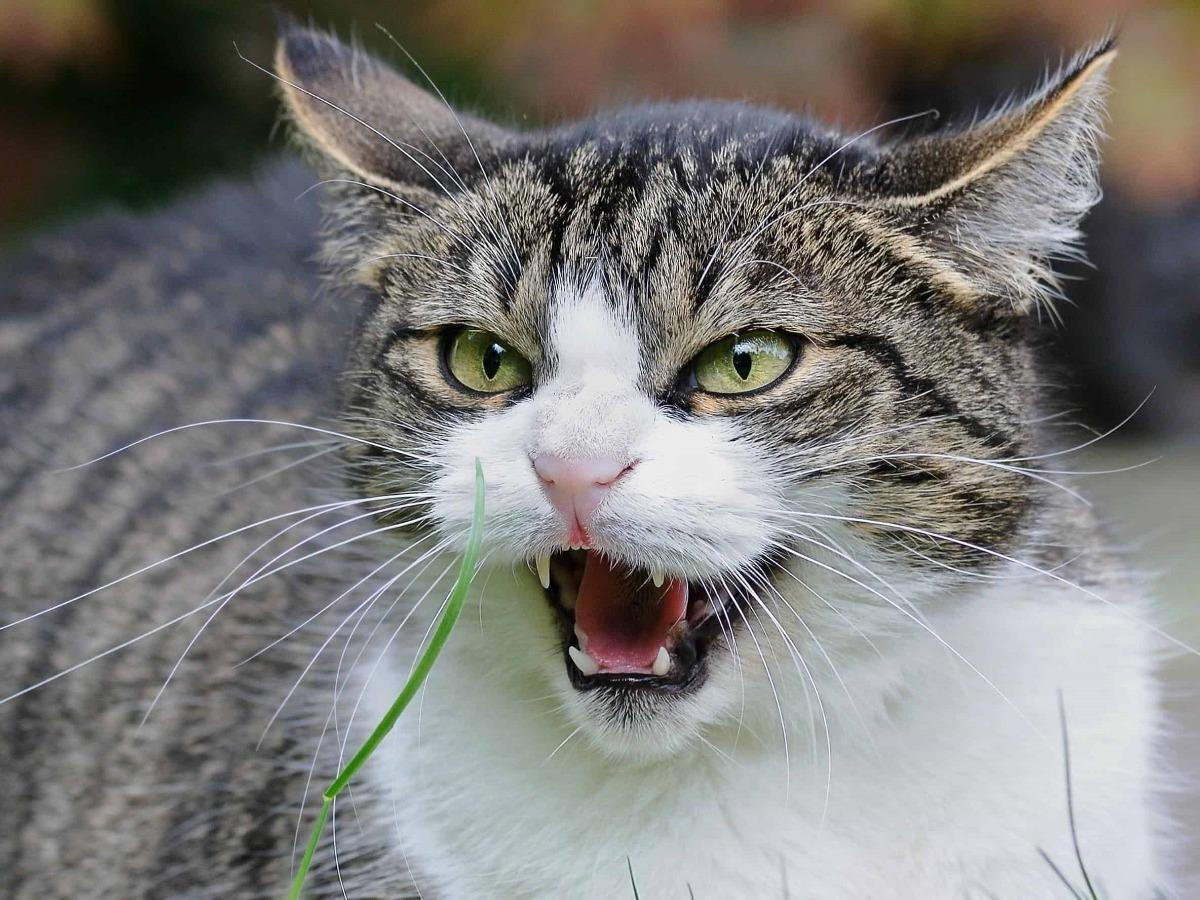 According to Quantum Physicists, or at least the nerdy guys on "The Big Bang Theory" that pretend to be Quantum Physicists, there's a mind exercise invented by a guy name Schrodinger about putting a cat in a box. Supposedly while the cat is in the box it can be thought of as being both alive and dead, but it's not until the box is opened and observed that the cat is then fixed in a state of being either alive or dead.
My question is what kind of a warped individual puts a cat in a box and leaves it there long enough for it to maybe be dead when the box is opened? Furthermore, the real question should not be is the cat alive or dead, but how "pissed off" is this cat going to be after being released from the box. Especially, if the said box is dark attached to your truck, and driven rapidly down bumpy country roads.
Well, maybe I should have been a Quantum Physicist because the answer is the cat is most definitely alive, and it's REALLY "pissed off." I know because I conducted this experiment over the course of the weekend.
Saturday night at about 6:00 I was at a farm treating a couple of Holstein calves for scours. It was getting dark, and I was anxious to get back in my truck. So anxious that I almost drove off with the back of my Vet box hanging open. The owner of the calves flagged me down, and closed the box for me. I thanked him and drove off.
Sunday turned out to be remarkably quiet, with me not having to make a single call that day. So come Monday morning, when I go out to start my truck it's now been approximately 36 hours since I'd last opened the box.
I open it just like I do every morning, and blindly stick my hand in to turn on the refrigerator I have inside the box. That's when I hear a "Rrrrrrrrrrrrrrrrrrrrr!!" and see a blur of fur appear in the now open side hatch. I jump back about 3 feet unsure what had just happened, other than knowing I now needed to go back in the house and put on clean underwear. My girls look at me like I'm crazy and ask "What's wrong Daddy?" That's when the cat attempts to exit the truck, and leaps over my head.
It's then that my youth soccer training kicks in from so many years ago, and I stick my hand up and catch the cat midflight (I was a Goalie, so I was allowed to use my hands). I instantly realize where the cat had to have come from. He must have climbed in there Saturday night at the farm just out of curiosity, or maybe because it was warm in there. But the poor thing had been in there all weekend unbeknownst to me with no food and no water, and it wanted out.
Well the thing was kind of wild and I really didn't want it in the front with me, so I threw it back in the box, and closed the doors again. Then I drove to the clinic, carefully opened the door one more time. This time prepared to have to snag an angry cat. He was even more "pissed off" the second time after almost obtaining his freedom twenty minutes earlier.
Here I put the poor thing in a cage, with some food, water, and a litter box until I was able to return it to the farm it came from.
Now I've just got one question for those brilliant Quantum Physicists that like to put cats in boxes: How do you get the smell of cat pee out of said box?